Rev. Jeremiah Isaiah Chester serves as Senior Pastor of St. Mark Baptist Church in Huntsville, AL. He became a licensed minister at the tender age of 14. Pastor Chester has always had a heart for reaching people in the community in which he serves. As such, he led a team which founded,Roosevelt Leadership Academy for Young Men at Roosevelt Middle School in West Palm Beach, Florida. The Academy was designed to prepare middle school male students for education and life by exposing them to community and culture. In addition, he served as Administrator and Magnet Coordinator for the school.
Additional experience includes; Teaching Assistant in Homiletics to Dr. Cleo LaRue, Youth Pastor at the Christ Fellowship Church of Brooklyn, New York under Dr. David L. Kelley, Pastor to Students and Families at Orthodox Zion, and Vice President and Bible Expositor of the East Florida Primitive Baptist Convention
He is a graduate of Samford University in Birmingham, AL and Princeton Seminary in Princeton, NJ.
In the fall of 2012 he was honored as one of South Florida's Black Leaders Under 40 of Today and Tomorrow by Legacy Magazine of the Palm Beach Post.
He is the son of Dr. James and Ann Chester of West Palm Beach, FL. On July 20, 2013, he married the former Ms. Brittannie Stanley of Leighton, AL who works as a registered dietician, specializing in diabetic health and education. They are the proud parents of Josiah Wayne Chester. 
Veronica Tucker
Director of Operations
doo@stmarkhsv.com
Tiffany Sledge
Executive Assistant / Worship leader
assistant@stmarkhsv.com
Elder Foster Watkins
Prayer Ministry
Elder Darrell Sanders
Outreach Director
Minister Kenyetta Sanders
Women's Ministry
Minister Donna McCaulley
Faith Counselors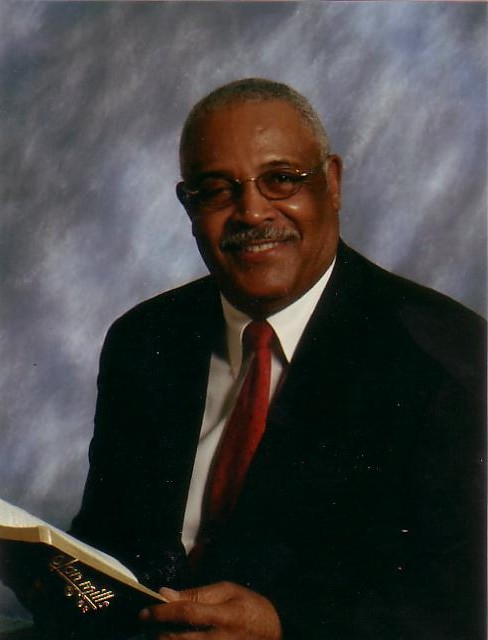 Dr. Clay served St. Mark faithfully for 35 years until his retirement in December 2014. Under his leadership the church experienced physical and spiritual growth especially in the areas of organization and christian education. Many ministries were started as well as a full time child development center that is still in existence today.
He has served multiple tenures as Moderator of the Mallard Creek Association.
On January 29, 2016, St. Mark honored Dr. Clay by naming him Pastor Emeritus. Dr. Clay is currently presently serving as President of Huntsville Bible College as well as Transition Pastor as needed for area churches.